Dr Elizabeth Bird-Lieberman
Consultant Gastroenterologist
MB BChir, PhD Cantab, FRCP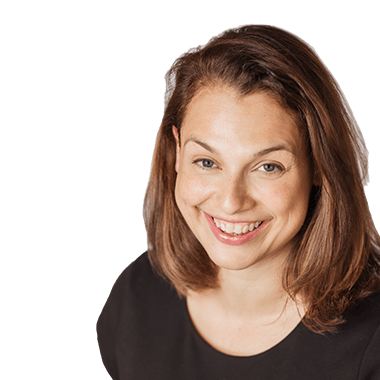 Dr Elizabeth Bird-Lieberman (MB BChir, PhD Cantab, FRCP) is a Consultant Gastroenterologist at the Oxford University Hospitals NHS Trust, Nuffield Health, The Manor Hospital, Oxford and the New Foscote Hospital, Banbury. In addition to working in general gastroenterology she has a specialist interest in early detection and prevention of cancer within the gastrointestinal tract. Within this role she is a clinical specialist in advanced diagnostic and therapeutic endoscopy and is a nationally accredited Bowel Cancer Screener.
Dr Bird-Lieberman graduated from the University of Cambridge in 2000. Alongside her training in General Internal Medicine and Gastroenterology she achieved a PhD from the University of Cambridge (2010) and following completion of specialist training was appointed a Clinical Lecturer in Translational Medicine and Therapeutics in Cambridge before taking up a consultant post at Oxford University Hospitals in 2013. Her academic interest is in the early detection of gastrointestinal cancers and is an honorary Senior Clinical Lecturer at the University of Oxford. Her PhD thesis focused on the early detection of oesophageal cancer through molecular imaging and biomarker development and she continues to work on early cancer detection throughout the gastrointestinal tract. Her research has been funded by the Medical Research Council, Cancer Research UK, Academy of Medical Sciences, Wellcome Trust and National Institute for Health Research and she has published high impact original research.
Dr Bird-Lieberman has additional roles as editor and reviewer for academic journals and is a member of the British Society of Gastroenterology Clinical Standards and Services Committee and Endoscopy Research Groups and she is heavily involved in teaching gastroenterology to medical students and the teaching of endoscopy to the next generation of endoscopy specialists.
Dr Bird-Lieberman is renowned for being an empathic and strong communicator who focuses on providing the best possible care to her patients.
Key Publications:
Molecular imaging using fluorescent lectins permits rapid endoscopic identification of dysplasia in Barrett's esophagus. Bird-Lieberman EL, Neves AA, O'Donovan M, Lao-Sirieix P, Lovat L, Eng WS, Mahal LK, Brindle KM and Fitzgerald RC. Nature Medicine 2012; 15;18(2):315-21.
Population-Based Study Reveals New Risk-Stratification Biomarker Panel for Barrett's Esophagus. Bird-Lieberman EL, Dunn J, Coleman HG, Lao-Sirieix P, Oukrif D, Moore CE, Varghese S, Johnston B, Arthur K, McManus D, Novelli MR, O'Donoven M, Cardwell CR, Lovat LB, Murray LJ and Fitzgerald RC. Gastroenterology 2012; 143(4): 927-935.
Randomized crossover study comparing efficacy of transnasal endoscopy with that of standard endoscopy to detect Barrett's esophagus. Bird-Lieberman EL, Shariff K, O'Donovan M, Abdullahi Z, Liu X, Blazeby J and Fitzgerald RC. Gastrointest Endosc. 2012; 75(5):954-61.
British Society of Gastroenterology guidelines on the diagnosis and management of Barrett's oesophagus. Fitzgerald RC, di Pietro M, Ragunath K, Ang Y, Kang JY, Watson P, Trudgill N, Patel P, Kaye PV, Sanders S, O'Donovan M, Bird-Lieberman EL, Bhandari P, Jankowski JA, Attwood S, Parsons SL, Loft D, Lagergren J, Moayyedi P, Lyratzopoulos G and de Caestecker J. Gut 2014; 63(1): 7-42.
Electronic imaging to enhance lesion detection at colonoscopy. Ket SN, Bird-Lieberman E, East JE. Gastrointest Endosc Clin N Am. 2015 Apr;25(2):227-42.
Autofluorescence-Directed Confocal Endomicroscopy in Combination With a Three-Biomarker Panel Can Inform Management Decisions in Barrett's Esophagus. di Pietro M, Bird-Lieberman EL, Liu X, Nuckcheddy-Grant T, Bertani H, O'Donovan M, Fitzgerald RC. Am J Gastroenterol. 2015 Sep 29. doi: 10.1038/ajg.2015.295.
MMP2 and MMP7 at the invasive front of gastric cancer are not associated with mTOR expression. Bornschein J, Seidel T, Langner C, Link A, Wex T, Selgrad M, Jechorek D, Meyer F, Bird-Lieberman E, Vieth M, Malfertheiner P. Diagn Pathol. 2015 Dec 12; 10:212. doi: 10.1186/s13000-015-0449-z.
Diminutive polyps and future colorectal cancer risk perception: how low do we need to go? Bird-Lieberman E and East JE. Endoscopy. 2018 Mar;50(3):197-199. doi: 10.1055/s-0044-100493.
The Rationale and Efficacy of Primary and Secondary Prevention in Adenocarcinomas of the Upper Gastrointestinal Tract. Bornschein J, Bird-Lieberman EL, Malfertheiner P. Dig Dis. 2019;37(5):381-393. doi: 10.1159/000499706.
Blue Light Imaging and Linked Color Imaging for the Characterization of Mucosal Changes in Chronic Gastritis: A Clinicians View and Brief Technical Report. Weigt J, Malfertheiner P, Canbay A, Haybaeck J, Bird-Lieberman E, Link A. Dig Dis. 2019 Jul 23:1-6. doi: 10.1159/000501265.